Our Vision / Our Mission / Who We Are

READ means " Improve the quality of life"
Vison statement: The vision of READ is to create a just society practising democratic and human values of equity, participation, inclusion and self-reliance through education.
Mission statement: Our mission is to empower the poor, marginalised and unorganised sector of the society through promoting and strengthening community-based organisations and instituting capacity building measures.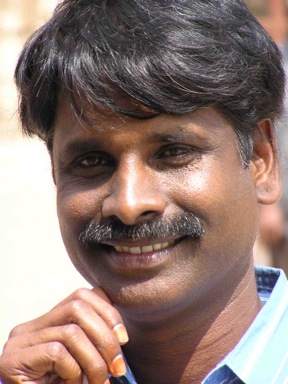 What's the origin of READ?
READ came into existence during 1994. It started as a voluntary organization (registered under the Societies Registration Act 27 of 1975) by a group of committed social workers who have been in the field of social work for a decade. It was started by Mr.Dr.READ SELVAM, who grew up in Andimadam and was inspired to start READ to help and empower the local people in his area.
Registered under Foreign Contribution Regulation Act(FCRA) 2020 by Ministry of Home Affairs, Government of India
Registered under Darpan TN/2009/0007774
Registered 12AB and 80G under Income Tax Act.
OBJECTIVES OF ORGANIZATION
To empower marginalised people through a community mobilisation process towards independent life;
To promote gender consciousness and equity in society throughout the humanisation process;
To empower persons with disability to lead a dignified social life through community mobilisation and rehabilitation strategies;
To provide care and support to persons affected with HIV/AIDS, the aged and orphan children.
To promote awareness and comprehensive health care to prevent HIV/AIDS, disability and other contagious diseases.
To promote and protect the environment through bio-cultivation and sustainable management of natural resources.
To increase the educational status of poor and marginalised children;
To make a sustainable livelihood possible for women and poor people;
To build the capacity of self-help leaders and community organisations to ensureactive participation and independent functioning.
Where does READ operate?

The rural villages of Andimadam and Sendurai Blocks of Ariyalur District, Perambalur, Veppur and Kunnam Blocks of Perambalur District, Srimushnam Block of Cuddalore District in Tamil Nadu state of India.
Core Staff Team

List of Executive Board Members

Join our mission to improve the child feature
Contact Us
1926 Sakthi Vinayagar Street Vilandai, Andimadam 621-801.
+91-4331-296483.
+91-94431-47164.
readselvam@gmail.com.