BECOME A SPONSOR-PARENT FOR A NEEDY CHILD

With support ofSahaya International Inc., USA, and its sister organization in Belgium, Sahaya International.eu, READ operates a sponsorship program for orphans and vulnerable children.
This program has currently approximately 270 children enrolled.
Among these children, 30 of them are living with HIV.
More than 123 students havealready completed higher educationand are working a variety of jobs and in different places.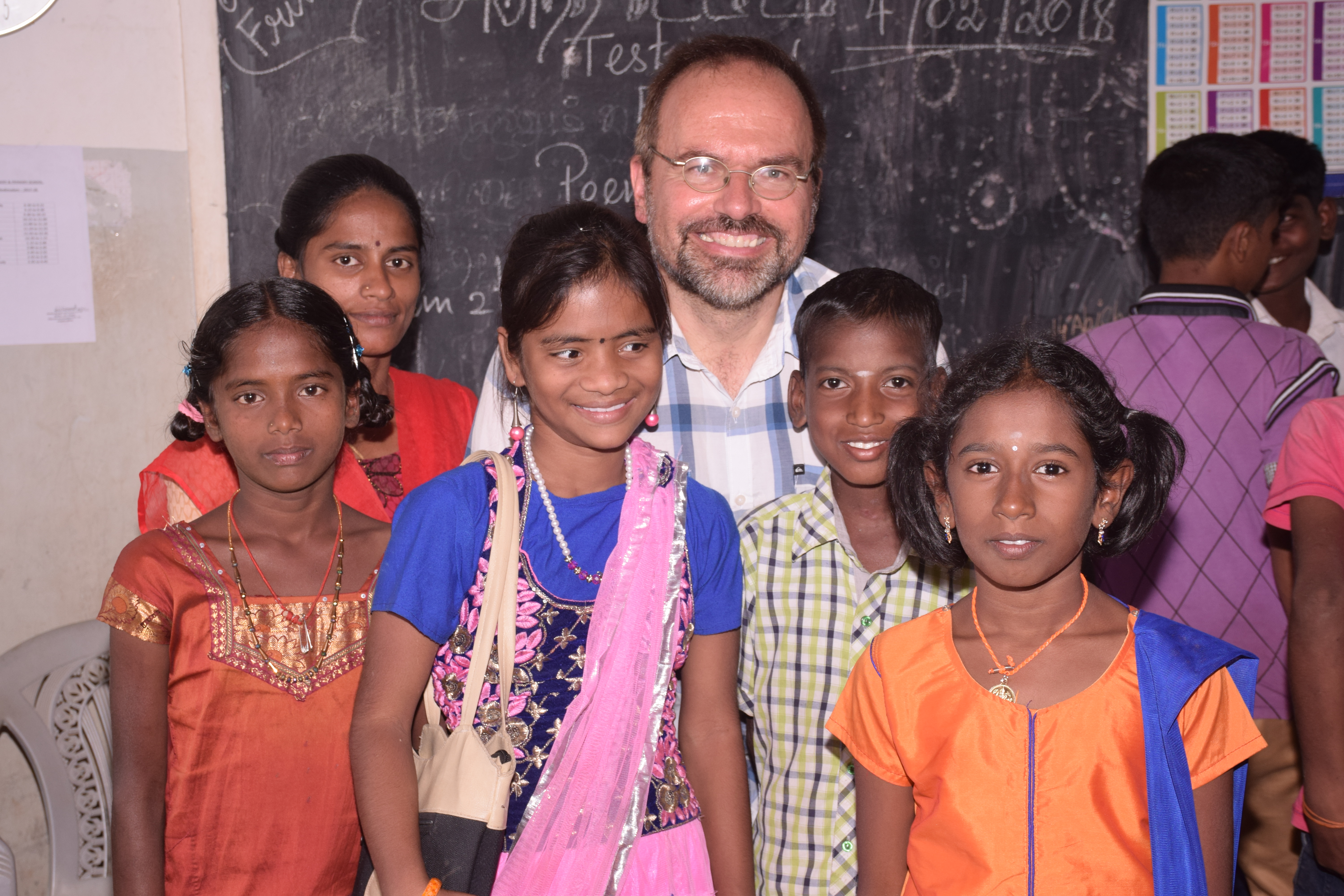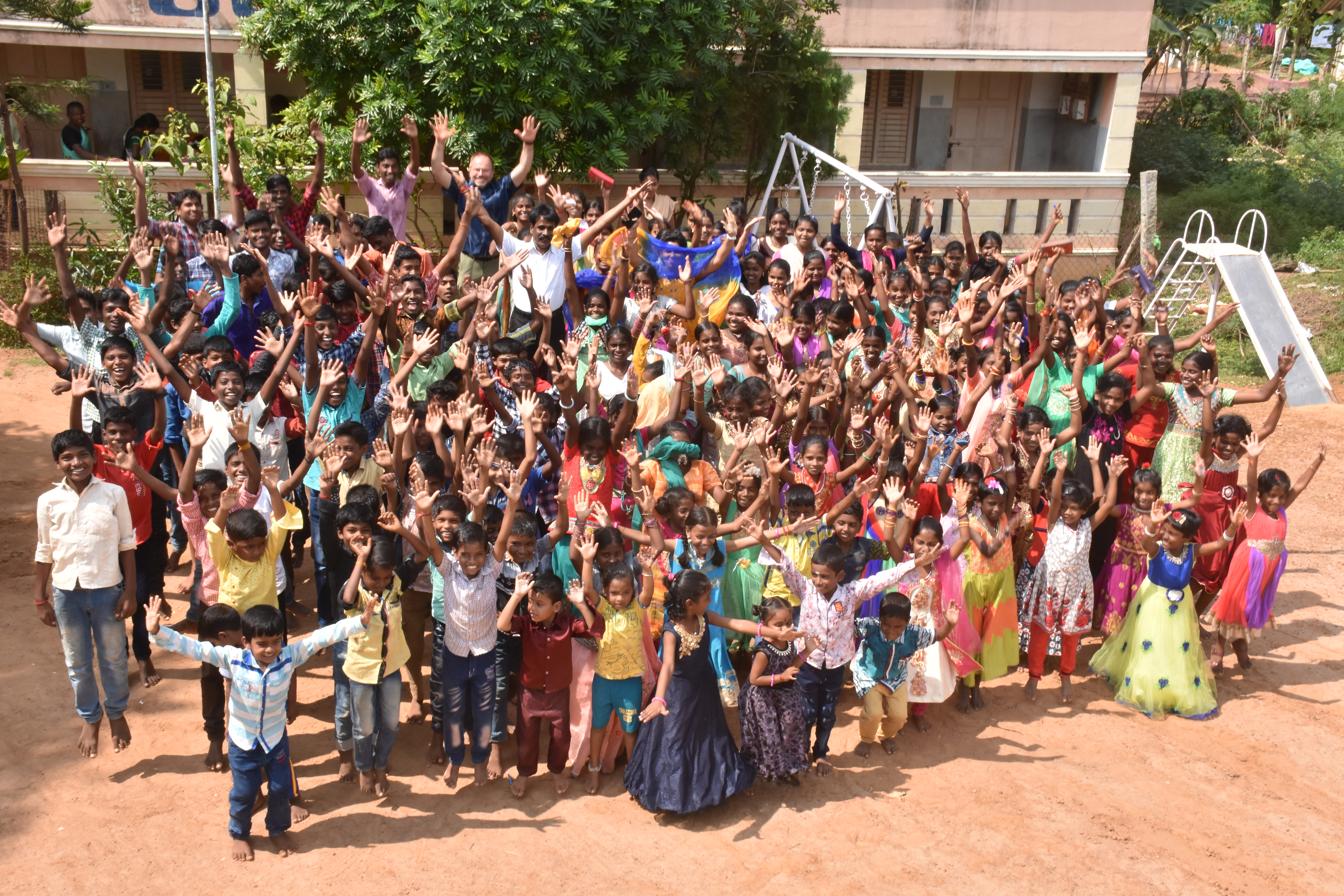 Criteria for sponsorship:
The beneficiaries of this program are poor, marginalized children who lost one or both parents, whose parents have HIV or have a medical problem or disability children living with HIV, and rarely poor children who have living parent but who struggle severely.
These families live in and around Ariyalur, Cuddalore and Perambalur Districts of Tamil Nadu.
The READ staff interviews them, reviews their documents (school certificates) and living situation, and then if deemed eligible, prepares a profile that is sent to potential sponsors.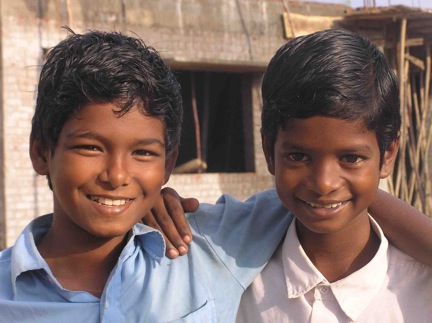 I like to support a needy child. How can I select a child, and then start supporting a child? Can I communicate with the child?
Go to the website of our partner organization Sahaya International (http://sahaya.org/orphan/) for more info on the program, including payment options. If you like to receive some profiles, e-mail Sahaya founder Dr. Koen Van Rompay at koen@sahaya.org.
If you are located in Belgium, you can also go to our partner organization Sahaya.eu (http://sahaya.eu/kindsponsoring/).
If you are located in India (or have an Indian bank account), you can make payments directly to READ's bank account (click link here to donation page).
You can expect to receive a letter or drawing every 6 months, and a close-up picture at least once a year. You can also write to your child, as they will enjoy hearing from you.
If you like to write your child or send a small extra gift for a special occasion (such as birthday, Christmas/New Year, Diwali or Pongal festival), then please send it to the office of READ (insert link here to the contact page of READ), and they will forward it to your child.
Please add the name of the child and the identification number (since we have many children with the same names; if you don't know the identification number of your child, contact Koen at koen@sahaya.org).
Instead of sending a gift, you can also make an extra financial contribution that we can forward to the child so he/she can purchase some item (clothing, toy or whatever is needed).
MANY THANKS IN ADVANCE FOR YOUR INTEREST TO GIVE A CHILD A BETTER FUTURE
More general information about the program:
Regular school attendance
Sponsored children are required to have regular school attendance, and must provide to the READ staff copies of the school progress card (like Mark statement) in quarterly exam, half-yearly exam and final year exams.
Monthly sponsorship meeting
Children must regularly attend the monthly sponsorship meeting, which is generally conducted on the first Sunday of every month. Young children need to be accompanied by a relative or guardian, while older children and youth can come alone.
College students who study far away are allowed to come less regularly as long as they communicate this properly with the program staff. The monthly meeting is used to distribute the monthly allowance, and is also used for a variety of awareness programs on a variety of topics, such as:
• Child marriage
• Child sex abuse
• Health & Hygiene
• Important of Education and extra curriculum
• Carrier guidelines
Sponsorship for higher education:
Sponsored children in READ/Sahaya's program are eligible to gofor higher education if they have to passed in the 10th standard or 12th standard (Higher Secondary Course)public exams with high marks.
If the students failed in this examination, then we will encourage them to rewrite the exam in the next examination schedule announced by the government examination board.
It is the responsibility of the youth and READ staff to get approximate estimates from the college per year and for the total course of study.
For some of the youth, the sponsor is willing to provide the funds for higher education (or commits to raise the funds).For other students that are selected based on marks and promise, we use general donations raised by Sahaya to cover their higher education.
Higher education fees are generally paid by READ directly to the college via bank transfer, to avoid risk of loss when cash is given to the student or guardian.
Youth are encouraged to also explore loans from banks (these are usually interest-free loans, also based on criteria). READ staff can guide them a bit with the application process.
Field trips of sponsored children
Many children in the program have never gone on any field trip to a tourist area, because their parents/guardians can't afford it.
Over the years, occasionally, a sponsor or group of sponsors have supported a field trip of the sponsored children and youth, to places including Silver Beach (Cuddalore), Pondicherry, the mangrove forest of Pitchavaram. The children always enjoyed this very much.
Graduation orreasons of removal of child from sponsorship program.
The large majority of children successfully complete their education, and once they have found a job that pays sufficiently to maintain them, we will inform the sponsor that their child successfully graduated from the program and no longer needs support.
Although we do our best to counsel the child and the family, a small percentage of children drops out prior to this, due to various reasons. We apologize if this happens to your child, but this is generally due to circumstances beyond our control and despite our best efforts. Reasons for removal are:
• Dropping out of school for no valid reason (such as health-related problems).
• Children must bring at least half-yearly and annual school marks to READ. If they don't bring them, they receive a warning.
• If the child does not attend 3 monthly meetings in a row and the guardian did not inform READ of any reason of absence and does not respond to inquiry by READ staff.
• If the sponsored youth gets married.
Some statistics:
2010 to 2019 higher studies completed students list
| | | |
| --- | --- | --- |
| S.No | Particulars | No of children |
| 1 | M.Phil Course Completed students | 2 |
| 2 | UG/ PG Degree course completed Students | 35 |
| 3 | Engineering course completed students | 37 |
| 4 | B.Ed completed students | 8 |
| 5 | Nursing course completed students | 15 |
| 6 | Diploma and ITI course completed students | 23 |
| 7 | MBBS and veterinary course completed students | 2 |
| 8 | BPT course completed student | 1 |
| | | |
2019-2020 higher course students list
| | | |
| --- | --- | --- |
| S.No | Particulars | No of children |
| 1 | M.Phil Course students | 0 |
| 2 | UG/ PG Degree course Students | 29 |
| 3 | Engineering course students | 2 |
| 4 | B.Ed students | 0 |
| 5 | Nursing course students | 3 |
| 6 | Diploma and ITI course students | 17 |
| 7 | Veterinary course students | 1 |
| 8 | BPT course completed student | 0 |
| 9 | Vocational/skill training students | 5 |
HIV/AIDS infected and affected children in the sponsorship program
| | | |
| --- | --- | --- |
| S.No | Particulars | Numbers of children |
| 1 | HIV/ AIDS Infected children | 30 |
| 2 | HIV/AIDS Affected family- children | 70 |
Successful story of Sathiya:
I am Sathiyaworking as a Math faculty in one of the coaching institutes in India. I am taking care of my family and life is going nicely.
But before 8 years ago I suffered a lot to run my life with poor income of my grandmother. I don't have parents, and my grandmother only raised me and younger brother.
So I was about to drop out my studies when I was in 10th standard and planned to go for work in local shops to help my grandmother to run the family.
At that time READ/ SAHAYA supported to continue my studies Mr. Prashanth sponsored me till I completed my Master Degree in Computer Science. It took seven years for me complete my high school and other of UG and PG degree. My sponsor helped me with very much love.
Without Mr. Koen and Mr. Selvam it would not have been not possible. Today I am earning and taking care of my family and given also support to my grandmother. Now I have to capability to take care of my life on my own. It's all because READ/Sahaya. I thank them from the bottom of my heart.
It lighted up my life. It may me to have the hope that this world is filled with very beautiful hearts with very much love. I am really happy to be a member of this big lovable family. Thank you READ/ Sahaya.
Join our mission to improve the child feature
Contact Us
1926 Sakthi Vinayagar Street Vilandai, Andimadam 621-801.
+91-4331-296483.
+91-94431-47164.
readselvam@gmail.com.