WELCOME TO SAHAYA ILLAM – Andimadam, India

Your home while visiting READ or traveling through southern India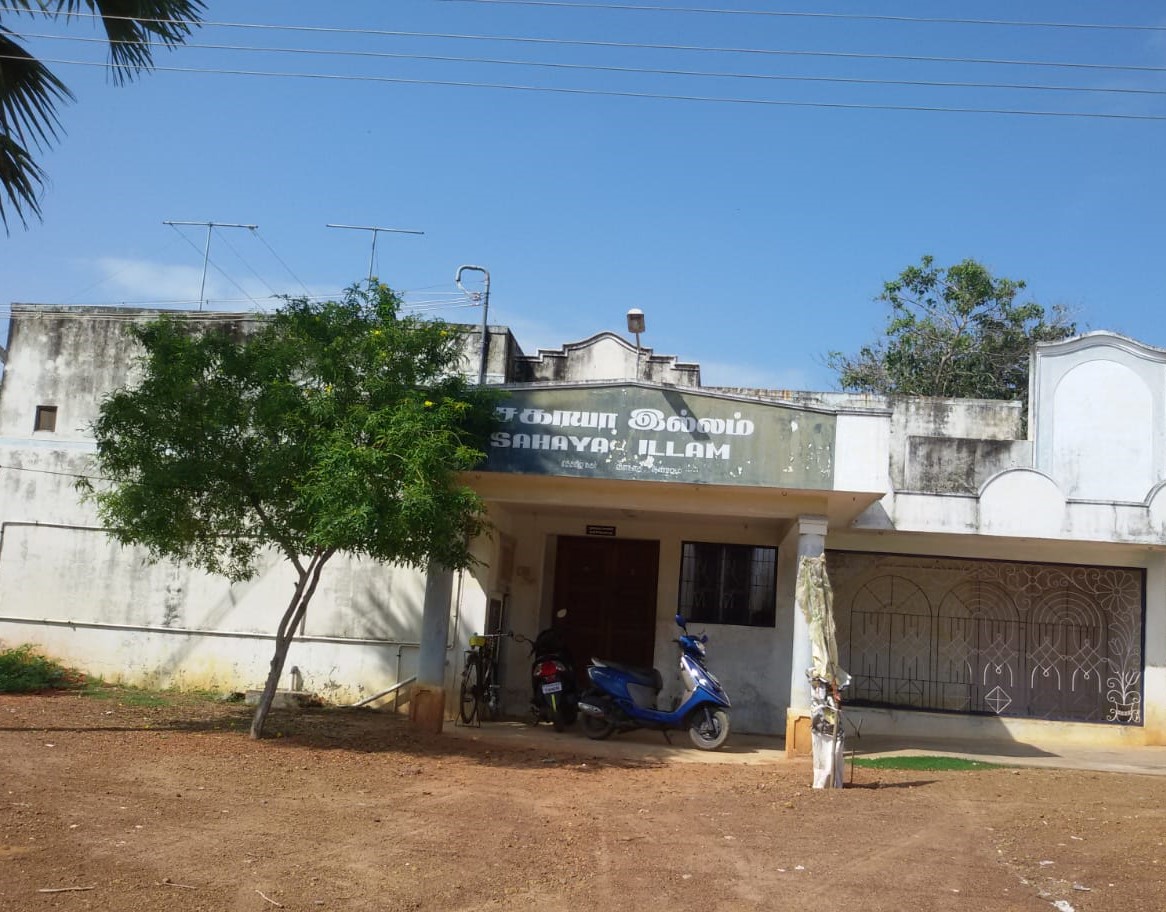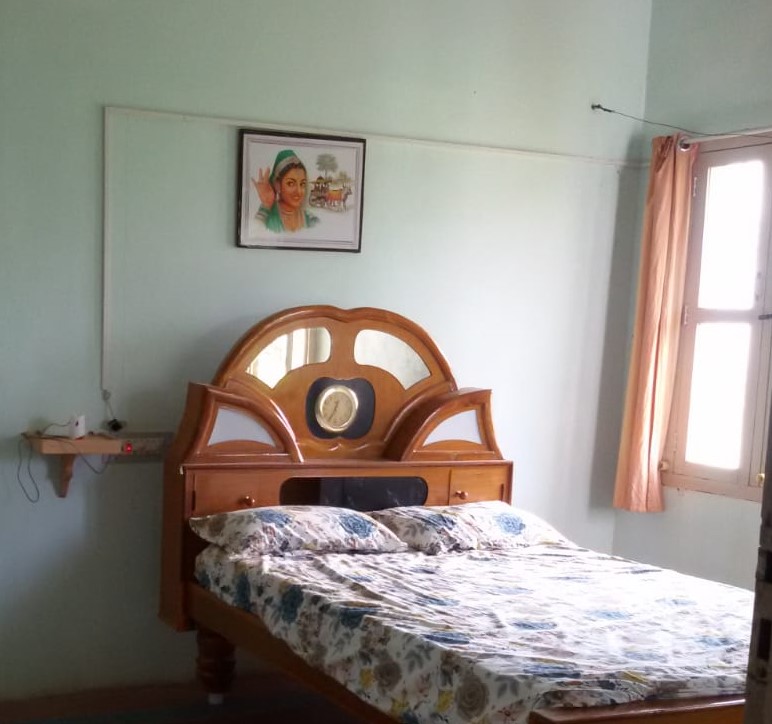 If you like to visit the programs of READ, or if you happen to be passing through the rural area of Andimadam (Perambalur district; scroll down to see the map), there is a place for you to stay: Sahaya Illam. Illam is the tamil word for "house".
This Sahaya Illam (guest-house) was built in 2005-2006 thanks to a donation from a Sahaya International well-wisher. It was designed by Geoffrey Moussas, a famous architect from Japan. The guesthouse can accommodate local, national and international visitors, and is also used for many of READ's programs.
Several foreigners (including several board members of Sahaya International) have already stayed at this guesthouse, and all gave very positive reviews.
The price for international travelers, including 3 meals and standard laundry service is:
USD 20 (EUR 16) per day for 1 person in a single bedroom ( USD 25 or EUR 20 for an airconditioned room).
USD 37 (EUR 29) per day for 2 persons who share a double bedroom (USD 42 or EUR 33 for airconditioned room).
The Guest House has dedicated staff who will prepare excellent south-Indian dishes and will do their best to make your visit as comfortable as possible.
The staff will be glad to help you on your visits to READ's programs; they can also arrange a local taxi with driver if you like to make some day-trips to nearby temples or other attractions. Please note that since READ does not have its own car, you will be expected to bear the costs for such trips by taxi.
Please adhere to a proper dress-code: it is okay to wear shorts and tank-tops in and around the guesthouse, but if you like to visit our programs in the villages, appropriate attire (long dresses, long pants, etc.) is highly recommended, so you look respectful and decent.
If you plan to travel by train, the nearest train station is Vridachalam. From Vridachalam to Vilandai is approximately 30-50 minutes by car or bus.
To inquire about availability and make reservations, please contact:
Mr. Dr.READ SELVAM
1926 Sakthi Vinayagar Street
Vilandai, Andimadam 621-801
Ariyalur District
Tamil Nadu
INDIA
Phone & Fax: +(91)-4331-296483
Cell phone: +(91)-94431-47164
E-mail: readselvam@gmail.com
We look forward to hosting you!
Checklist for Visitors to READ
Thank you for your interest in visiting Rural Education and Action Development (READ) in Andimadam, India.. This checklist is provided as a courtesy to help you plan your trip to India. It is not a comprehensive guide, and may not cover your specific situation and travel needs.
Please be aware that requirements for documents such as visas may change; it is essential that you verify what documents will be necessary for you to travel to India. Also, be sure to contact a medical center or health department to get up-to-date information on necessary vaccinations, and medications such as anti-malarial drugs.
You may need to apply for required documents and get vaccinations/meds a few months in advance of your travel.
1.Passport: issued by your country and valid for duration of your trip.
2.Visa: India requires that most visitors obtain a visa. Check with the Indian consulate in your country. The information and application may be online.
3.Vaccinations and medications: the exact requirements will vary according to where you will be traveling in India, and may depend on your medical conditions, and vaccinations you have had in the past.
4.Reserve your flight.
5.Contact READ to confirm your reservation at the Sahaya guesthouse.
6.If you will be traveling elsewhere in India, get information in advance on reservations for flights, trains and hotels.
7.There are many excellent online resources. Please feel free to contact koen@sahaya.org for further information about READ. Enjoy planning your trip!
Join our mission to improve the child feature
Contact Us
1926 Sakthi Vinayagar Street Vilandai, Andimadam 621-801.
+91-4331-296483.
+91-94431-47164.
readselvam@gmail.com.