READ's agricultural program:

Sustainable and eco-friendly economic development of farming communities through modern crop production technologies.
READ collaborates with the Gemini Agro Tech Educational Foundation (near Chennai) to help train farmers on modern crop production technologies, which has these goals:
Increased crop productivivity per acre of 200 to 500%.
Reduced food prices, making quality food more affordable by poor people and thereby reducing malnutition.
Improved quality of agricultural produce including nutritional value and shelf life.
Reduced poverty among farming families.
The increased economic capacity of the farmers will over time also lift up other sectors of the local economy.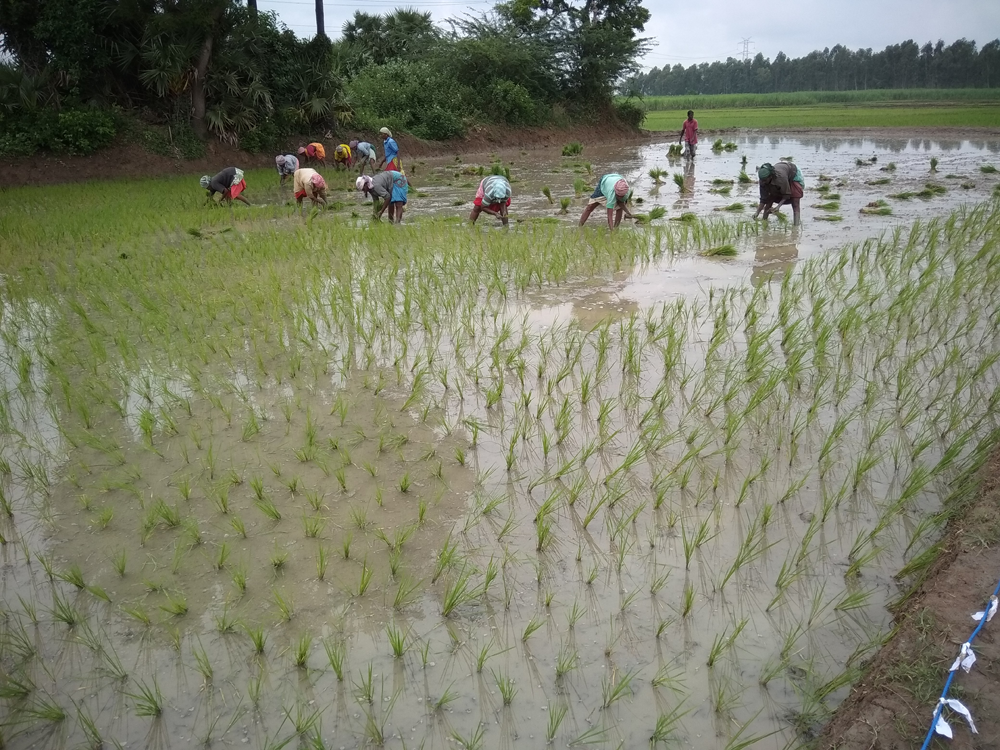 All of this is achieved with methods that are eco-friendly, durable and sustainable.
In 2014, 5 farmers of READ's area received a 2-days training at GATE on modern crop production. They learned how to use a probe to collect a sample of the soil for a detailed soil analysis, so that fertilizer can be optimized to fulfill the micronutrients that are lacking in the soil.
Later in 2014, two of the farmers started to implement the learnt techniques on their own farms. Both were very happy with the results as they saw improved productivity. We are currently doing more fundraising with Sahaya International to allow us to set up a larger program that can train many more farmers on these techniques that can bring them out of poverty and that can lift up the economic status of the whole area. To make a donation to suppport this program, click here. If you are in the USA, you can donate via Sahaya International.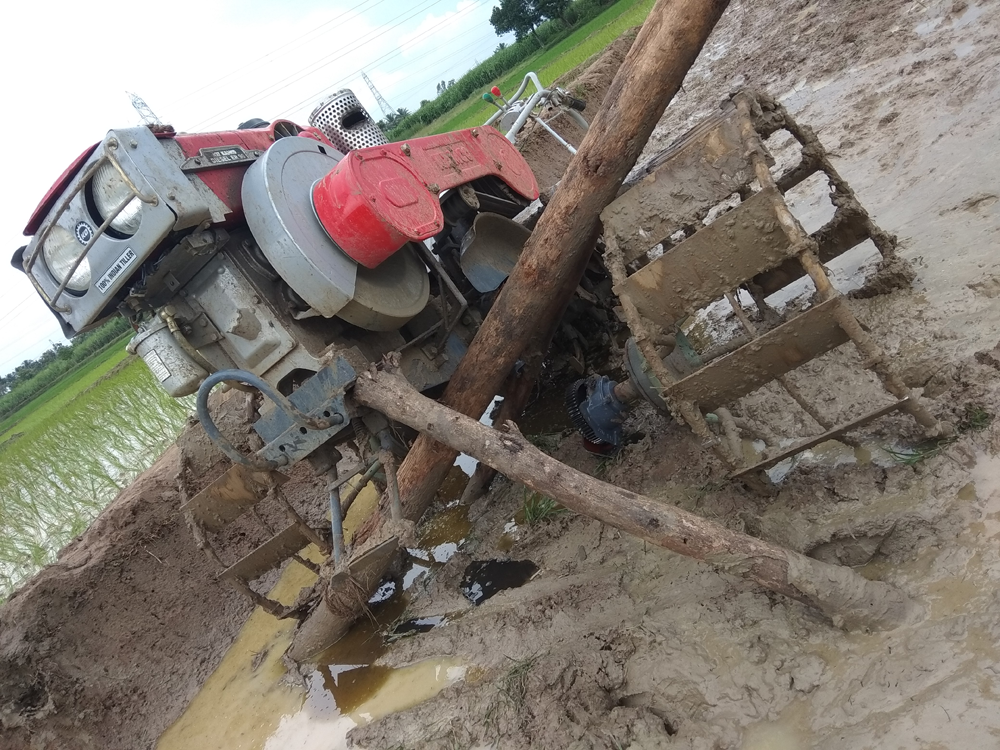 The effect of modern crop methods is compared here in these 2 photographs, both taken on the same day (Dec 31, 2016). Left: Farmer Saravanan in front of his sugar cane field on which he used some of the improved methods. Right: the sugar cane on the field of his adjacent neighbor who did not change his methods yet.
March 2017: we were able to start a lease on a 10-acre piece of land that will be used to start to train farmers in the coming month. We will keep you posted for further updates.
Join our mission to improve the child feature
Contact Us
1926 Sakthi Vinayagar Street Vilandai, Andimadam 621-801.
+91-4331-296483.
+91-94431-47164.
readselvam@gmail.com.