Indian embroidered cards

Aim
Design and prepare greetings card making through trained skill to earn by own.
Specific objectives
1. Orientation of the greetings card making.
2. Provide the raw materials to make cards.
3. Use a snow white card for greetings card making.
4. Choose a size of the card small, medium or big.
5. Cut a shape in rectangle from snow white card.
6. Draw a *picture in snow white card.
7. Punching the outline of picture with needle (no 9 needle size)
8. Use the different color threads for stitch to complete the *design.(no 12 needle size)
9. Focus the importance to specific of single or double stitch to differentiate the figures in same picture.
10. Provide 10 different models of designs to make greetings card is the task to finish the training successfully.
11. Prepare each greeting card by own stitching skills for own business.
12. Collaborate with READ organization for earning money through part time job.
13. Export the greeting cards to other countries for regular income.
Foot notes
*Picture; Draw by pencil
*Design; Blue print (created)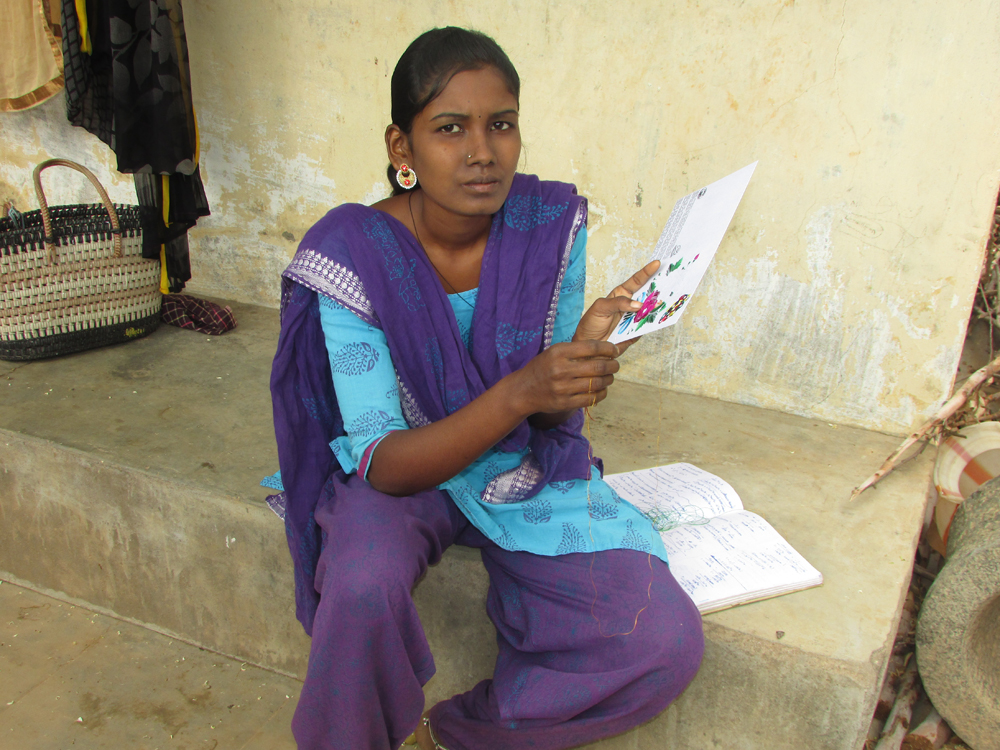 Join our mission to improve the child feature
Contact Us
1926 Sakthi Vinayagar Street Vilandai, Andimadam 621-801.
+91-4331-296483.
+91-94431-47164.
readselvam@gmail.com.