Anbagam Special School for Mentally Challenged(Intellectual Disability) Adult above 14 Years-Perambalur

Awareness, Support & Care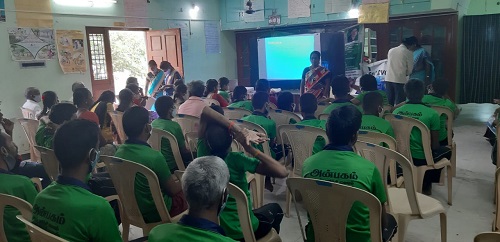 Above 14 years female centre inaugurated by READ Founder on March 11th -2015 Andimadam, Ariyalur district.
Above 14 years male centre inaugurated by Dr. Thares Ahmed I.A.S on April 16th-2015 at Thuraimangalam, Perambalure district.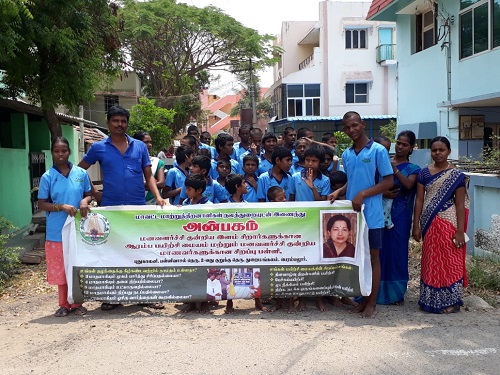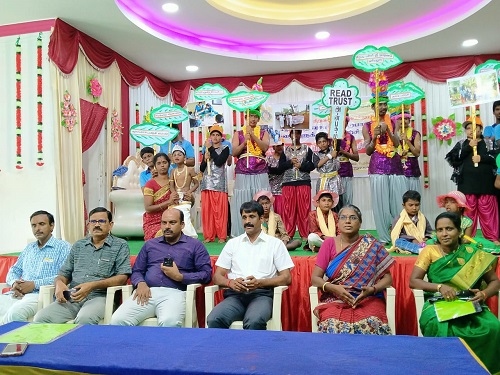 Aim
Develop an individual to earn by own for his or her expenses through vocational training.
Objectives
Using two hands with play or work.
Continuously 10 minutes involving any work without any disturbances.
Monitored the wok by someone when he involved.
Assign work continuously one hour.
Replace the tools, equipment's in appropriate place after finishing work. If not done, ask to remind him/her to replace the things.
Discontinuing the work when he asked to stop.
Participating and cooperating a team work.
Interested to do other newly assigned work.
Accepting other supervision and comments made by his/her work.
Regularly going for work by his/her own.
Arrange the new work and finish on time and earn money by own regularly.
Following rules, regulations, announcement of reading by own if unable to do asking help of other to make understand.
Going work for punctual.
Asking to do the work fast he understand and increasing the speed of work.
Doing orderly the activities of daily living.
Engaging full time job (8 hours).
Involving team work if need to work.
Communicating the issues of fire, electricity burns accidents to authorized department people.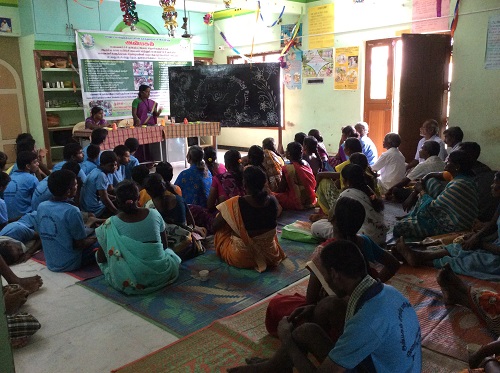 Join our mission to improve the child feature
Contact Us
1926 Sakthi Vinayagar Street Vilandai, Andimadam 621-801.
+91-4331-296483.
+91-94431-47164.
readselvam@gmail.com.