Anbagam Early Intervention Centre – Birth to 6 years

The Mentally Retarded (MR) children there is no adequate special home at District level, the children were lived at theirs home at same stage without any improvement of their mental status.The parents lost their interest to care and feel burden to them for eventually the child neglected and have malnutrition, depressed immunity and it leads other respiratory diseases and end with fatal.
This center is inaugurated by district collector Dr. Thares Ahmed on June 19th 2011.This is day care centre, parents can accompany with child and involved the activities with trainerand parents (mostly mother) together to set the task and improve day by day through proper skills.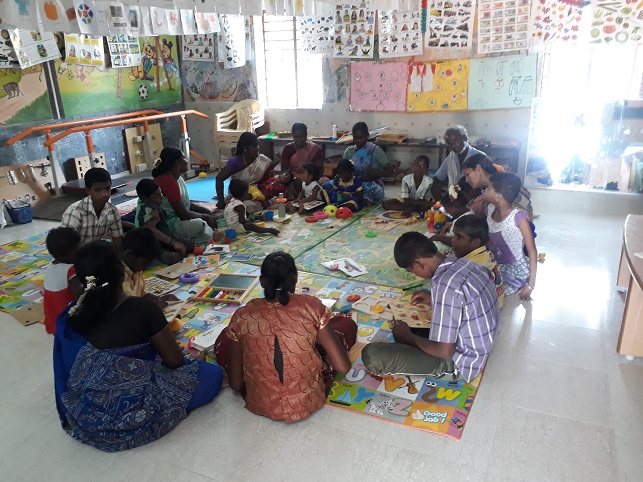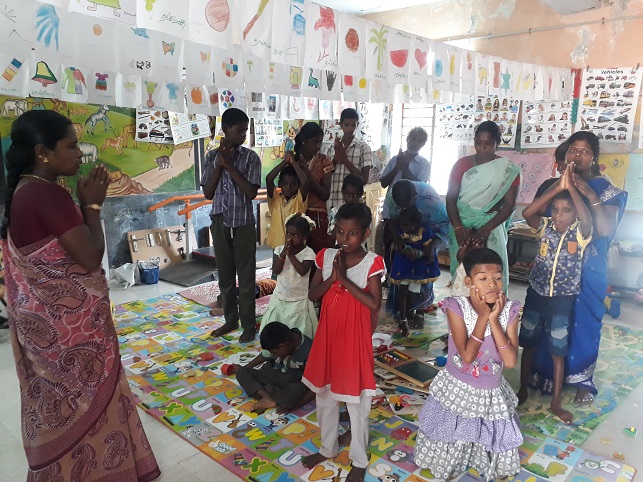 Aims
Improve the child activities and possible to do self either by partial dependent or completely independent in self-care and other activities.Categorize the child mild and moderate or severe MR to use Ubanayanscale, accordingly set the goals and task.
Objectives
Establish therapeudic environment for mentally, emotionally and physically challenged children to adapt the strange situation to act.
Assess the child IQ level categorize to use the Ubanayan scale to identify the goals of each child by the psychiatry expert.
Perform sensory perception of child fine and gross motor functions both of mother and trainer with the use of special toys and tools.
Imitate skills in discrete steps in sequence order by the child in repetition of exercise and improve the efficiency day by day the same task.
Provide a single task goal to do for a week or two initially with the support and later to do self then set a next goal for learning a week or two or a month depends on IQ capability.
Demonstrate the child skills independently and follow the order by own understanding by repetition.
Train the children by own of toilet training, bathing, dressing, grooming, reaching to near place by own walk.

Note:

*Up to 6 years the children can learn basics of activities with parent and trainer and again assessed with UBANAYAN scale to categorize the IQ level. If some children mild categorize score to improve the mental status can go main stream school.
*Moderate IQ and severe category children can go for further improvement of 6 – 14 years residential or day care school for special training.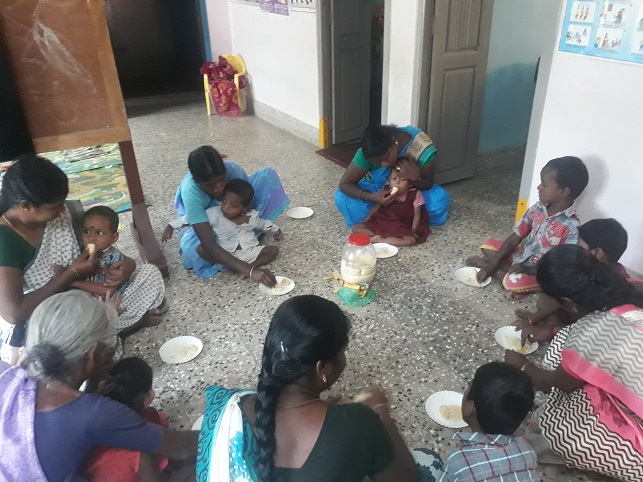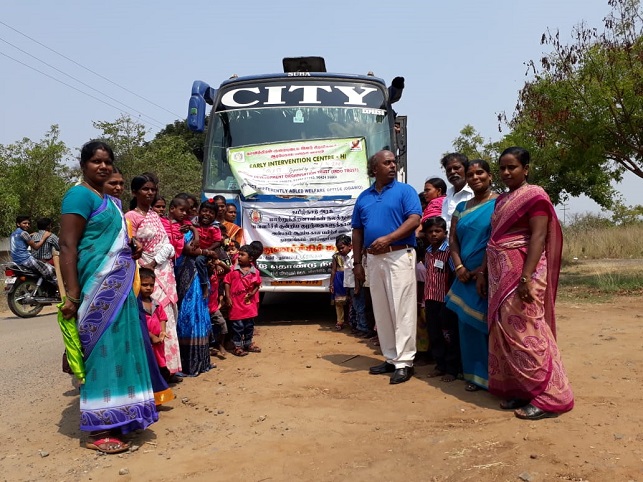 Join our mission to improve the child feature
Contact Us
1926 Sakthi Vinayagar Street Vilandai, Andimadam 621-801.
+91-4331-296483.
+91-94431-47164.
readselvam@gmail.com.